Beskrivning
Cross – En tidlös stol med kryssad rygg
I tillverkningsprocessen av den stapelbara Cross stolen används den senaste tekniken med air molding. Polypropen förstärkt med glasfiber möjliggör en perfekt kontroll av kanalavtappning och väggtjocklek.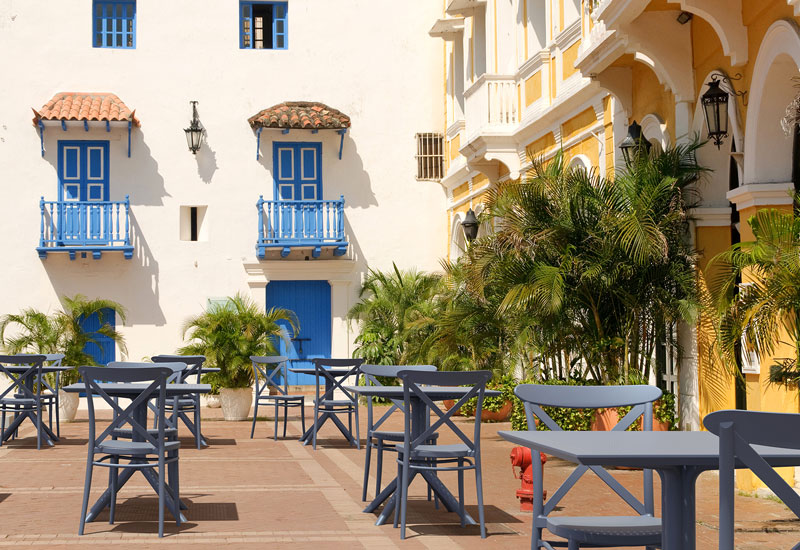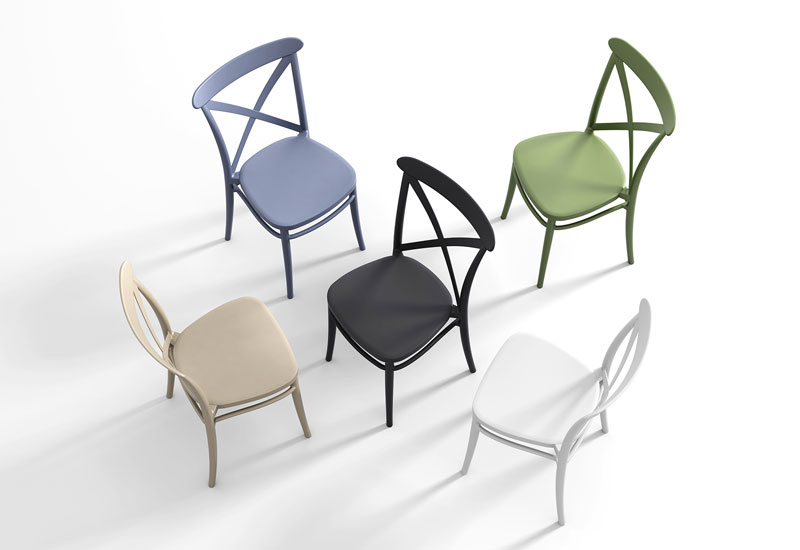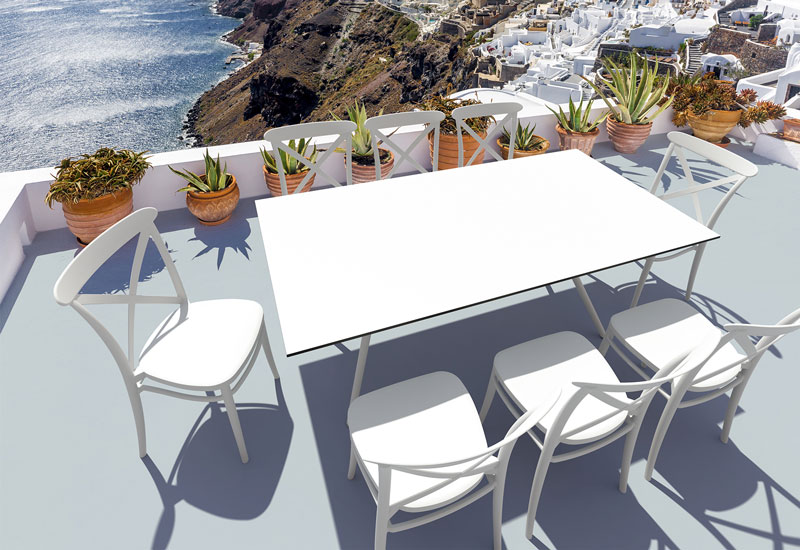 Design
Formgivarna har både tänkt praktiskt och stilmässigt vid framtagningen av Cross stolens design. Cross är dels bekväm att sitta på samt praktiskt stapelbar men även elegant att titta på med sin klassiska vintage design. Cross stolen är lätt att möblera med i både inomhus- och utomhusutrymmen. Cross är en snygg och hållbar stol som används i restauranger, kaféer eller uteserveringar. Vart tycker Du att den passar in?
Färger
Cross stolen finns i färger som inkluderar ljusa och neutrala toner. Svart, vit, mörkgrå, olivgrön och taupé.

Specifikationer
Tillverkad av UV-stabiliserad polypropylen förstärkt med glasfiber
Staplar upp till 6 stolar
Lämplig för både inom- och utomhus
UV-beständigt och vattenavvisande
Certifierad och testad av CATAS. Italienskt institut för certifiering, forskning och testning inom möbelsektorn. Expertcentrum för forskning och industriell analys
Tillverkad i Europa
Lista på utförda tester på Cross
Outdoor furniture – General safety requirements EN 581-1:20
Seat and back static load test EN 1728:2012+AC:201
Seat and back fatigue test EN 1728:2012+AC:20
Leg forward static load test EN 1728:2012+AC:201
Leg sideways static load test EN 1728:2012+AC:201
Seat impact test EN 1728:2012+AC:201
Stability EN 1022:2018, clause 7
MOQ
4 st vid beställning av kulör som ingår i vårt standardsortiment
Leverantör/Varumärke
ISILPLAST, som är ägare till varumärket SIESTA, grundades 1978, det har varit en ledande aktör i över 40 år inom segmentet plastformsprutning. Kreativitet och teknik, glamour och funktionalitet, kvalitet och innovation. Detta är den anmärkningsvärda och unika uppsättningen faktorer, kombinerat med en strategisk vision som inte bara fokuserar på produkter utan även distribution, bakom Siestas framgång. Siesta är världsledande när det gäller användning av plast och producerar kollektioner med stolar och bord, alla designade för att vara multifunktionella, mångsidiga, användarvänliga och med en obestridlig stil.
Mått
Höjd: 870 mm
Bredd: 510 mm
Sitthöjd: 440 mm
Djup: 510 mm
Vikt